Máy Scan Plustek AD480
Giá :
Máy scan di động Plustek AD480 là máy scan cầm tay có thể sử dụng ở những nơi như trường học, gia đình, văn phòng nhỏ với tính năng linh hoạt và tốc độ xử lý mạnh mẽ . Chức năng quét hai mặt có tốc độ quét lên đến 20 trang/phút, công suất hàng ngày 1500 tờ, với chất lượng hình ảnh và xử lý giấy vô cùng mạnh mẽ, khả năng tương thích với các ứng dụng khác cao.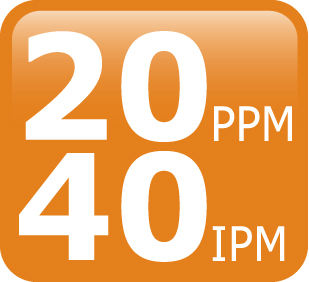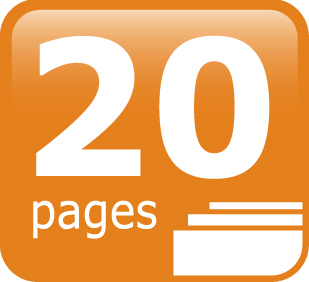 | | |
| --- | --- |
| | Ultra compact for space saving and mobilityWith a smart, compact design, the ultra-lightweight AD480 is ideal for both users on the front desk and in the office. Its small footprint allows the scanner to fit comfortably into travel cases and onto busy desktops. True plug-and-scan is possible by simply connecting the scanner to any PC. Plustek's unique built in DocAction software is ready to go – without any need to load drivers or application software. |
| | |
| --- | --- |
| Dedicated ID card scannerWith card scanning becoming increasingly important for ID authentication, the AD480 has its own dedicated card scanning slot. A sophisticated switchback feed mechanism ensures it quickly scans ID and embossed cards. | |
| | |
| --- | --- |
| | Enhanced image processingAdvanced technology allows for high precision scanning up to 600dpi. Numerous features such as Auto Color Detection, Auto Rotate for Text Orientation, Multi-image output, Remove Blank Pages, Remove Punch Holes, Remove Background, Denoise, Character Enhancement are included, so there's no need to pre-sort your documents before scanning. Simply load and then let the AD480 do the work for you. An optical resolution of 600dpi, plus all the latest image processing features, ensures outstanding quality results every time. |
| | |
| --- | --- |
| Direct scanning to the cloudThanks to the bundled plug-ins, users have the option to scan direct from DocAction to a range of cloud services, including Evernote, Google Drive™, SharePoint, DropBox and OneDrive. This allows information to be quickly uploaded to the cloud, for anywhere, anytime access.. | |
| | |
| --- | --- |
| Device FeaturesAuto Deskew, Auto Crop, Auto Size for Page Detection, Gamma, Contrast, Brightness, Colour Dropout (RGB), Image Edge Fill, Preview, Page Size, Scan Mode, Multi-image Output, Job Function, Merge Page/Split Page, Card Scanning Mode, Outputs scanned documents in a variety of formats such as PDF, JPEG and TIFF formats. It can also recognize text using OCR and create multi-page pdfs with automatic document feeders. | |
● Auto Threshold

Automatically thresholds the current image into a binary black and white image.

● Auto Rotate

Automatically rotates document based on the contents of the document.

● Auto Crop & Deskew

Automatically straightens and crops image to the documents actual size.
● Auto Mode

Automatically detects document color and scans document in color, grayscale or black & white mode.
● Multi-Image Output

Scans and saves documents in 2 or 3 color modes at same time.
● Color Dropout

Removes red, green or blue color when scanning forms.
● Blank Page Removal

Automatically removes blank pages without manual editing.
| | |
| --- | --- |
| Cảm biến hình ảnh | CIS x 2 |
| Nguồn sáng | LED |
| | |
| --- | --- |
| Độ phân giải quang học | 600 dpi |
| Độ phân giải phần cứng | 600 x 600 dpi |
Dung lượng khay ADF
20 Sheets (A4/ Letter, 70 g/㎡ or 18 Lbs)
6 Sheets (Business Card)
Tốc độ quét
20 ppm / 40 ipm (Grayscale, 200 dpi, A4)
20 ppm / 40 ipm (B&W, 200 dpi, A4)
20 ppm / 40 ipm (Color, 200 dpi, A4)
Vùng quét (WxL)
ADF:
Maximum: 216 x 914.4 mm (8.5″ x 36″)
Minimum: 12.7 x 12.7 mm (0.5″ x 0.5″)
Cardslot:
Maximum: 90.9 x 105 mm (3.58″ x 4.13″)
Minimum: 12.7 x 12.7 mm (0.5″ x 0.5″)
Kích thước giấy cho phép (WxL)
ADF:
Maximum: 216 x 914.4 mm (8.5″ x 36″)
Minimum: 50.8 x 50.8 mm (2″ x 2″)
Cardslot:
Maximum: 90.9 x 105 mm (3.58″ x 4.13″)
Minimum: 50.8 x 50.8 mm (2″ x 2″)
Trọng lượng giấy cho phép (độ dày)
Paper: 50 g/㎡ to 120 g/㎡
Plastic card: Non-Embossed up to 0.76 mm & Embossed up to 1.24 mm (ISO 7810)
Công suất quét hàng ngày (Tờ)
1500
| | |
| --- | --- |
| Tuổi thọ trục cuốn (Quét) | 100000 |
| Tuổi thọ lẫy tách giấy (Quét) | 20000 |
| | |
| --- | --- |
| Nút chức năng | PDF, BCR, Scan |
| Nguồn điện | AC adapter: 24 Vdc/ 0.75 A |
| | |
| --- | --- |
| Giao diện kết nối | USB 2.0 |
| Trọng lượng | 1.3 Kgs (2.87 Lbs) |
| | |
| --- | --- |
| Kích thước (W x D x H) | 288.5 x 98 x 75 mm (11.36″ x 3.8″ x 2.96″) |
| Chuẩn kết nối | TWAIN compliant |
Hệ điều hành hỗ trợ
Window XP / Vista / 7 / 8 / 10
Yêu cầu phần cứng
Pentium IV 2.0 GHz processor (Pentium IV 3.0 GHz processor recommended)
CD-ROM Driver
One available USB Port (USB 2.0 recommended)
1GB RAM or higher recommended
800 MB free HDD space (1 GB or larger recommended)